二〇一六「佳節人長久」中秋月餅包裝
Mooncake Packaging 2016
2017-12-17
办傳統與現代的有機融合,我們把詩意滿滿的的中秋氛圍包裝起來——回味、感動。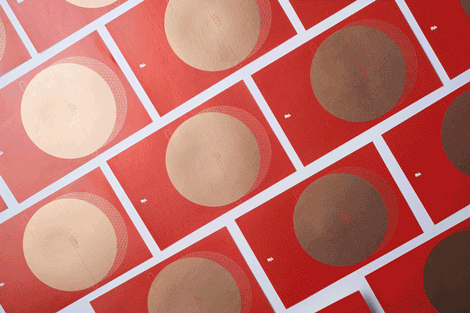 二 〇 一 六 「 佳 節 人 長 久 」 中 秋 月 餅 包 裝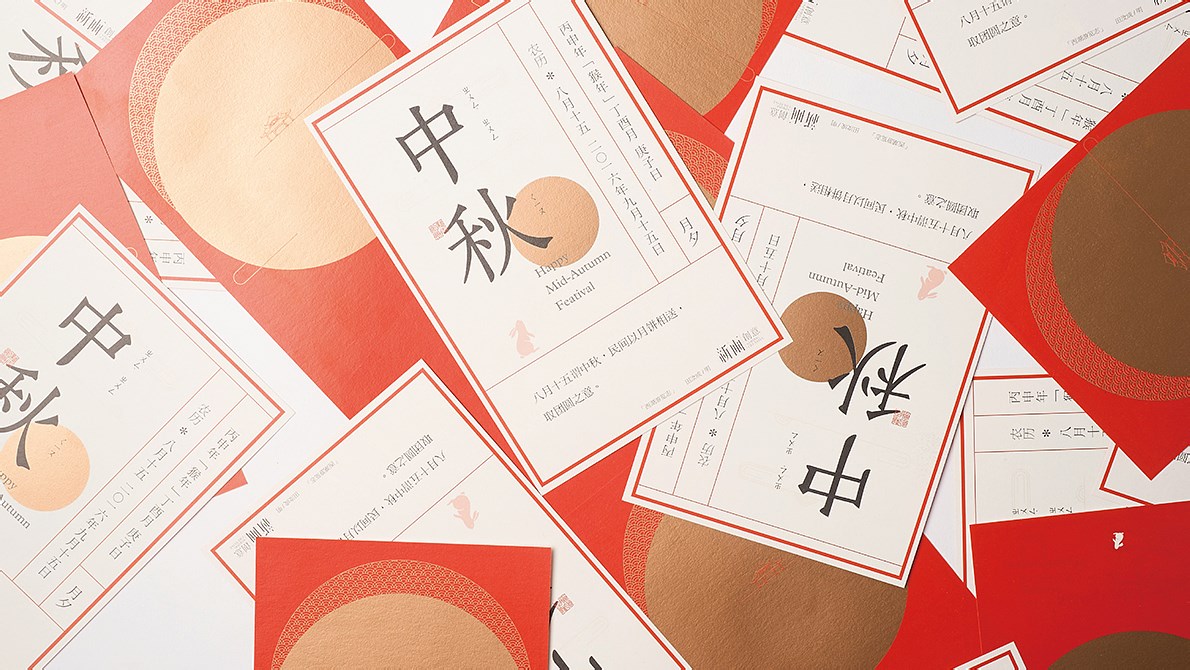 中秋節,農曆八月十五。正值秋分與寒露之隙,此時陰平陽秘,秋意正濃。

可謂"秋分者,阴阳相半也,故昼夜均而寒暑平。"是全年最當中之日。古有春祭日而秋祭月,是以"仲秋"之意。
Mid Autumn Festival, the 15th day of the eighth month of the Chinese lunar calendar. When the dew fall and the gap, the Yin Pingyang Peru, autumn.
Can be described as "equinox, yin and Yang half also, so the days and nights are cold and flat." It's the best day of the year. The ancient Youchun memorial day and Autumn Festival, is to "Zhong".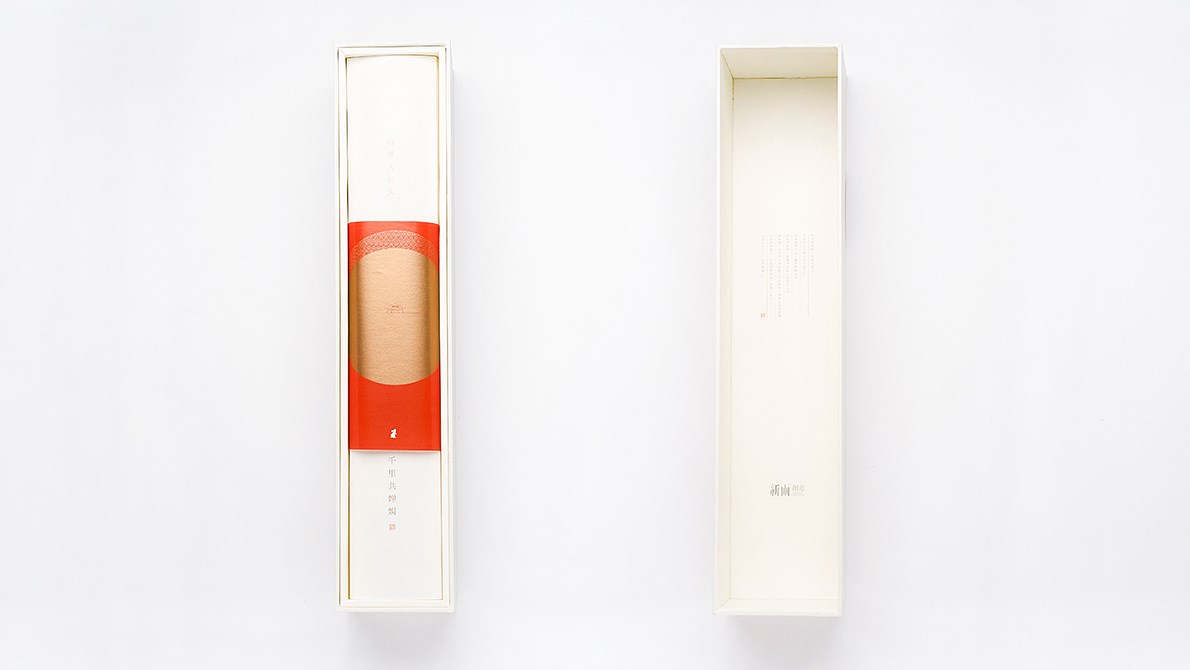 依唐代"江天一色無纖塵,皎皎空中孤月輪"——「春江花月夜」中所描述之美景為靈感,新雨出品「佳節人長久」。
延續其詩境中的純粹與靜美:皓月當空,櫻色玉兔宛在田中央仰望「佳節人長久」之佳句。
In the Tang Dynasty "no dust air isolated Jiang Tianyi color, white moon" - "spring flowers" in the moonlight beauty described as inspiration, Xinyu produced "long Festival".
The continuation of his poems in the environment of pure and quiet beauty: bright, cherry moon Tian Wan in the central to "Festival" long sentences.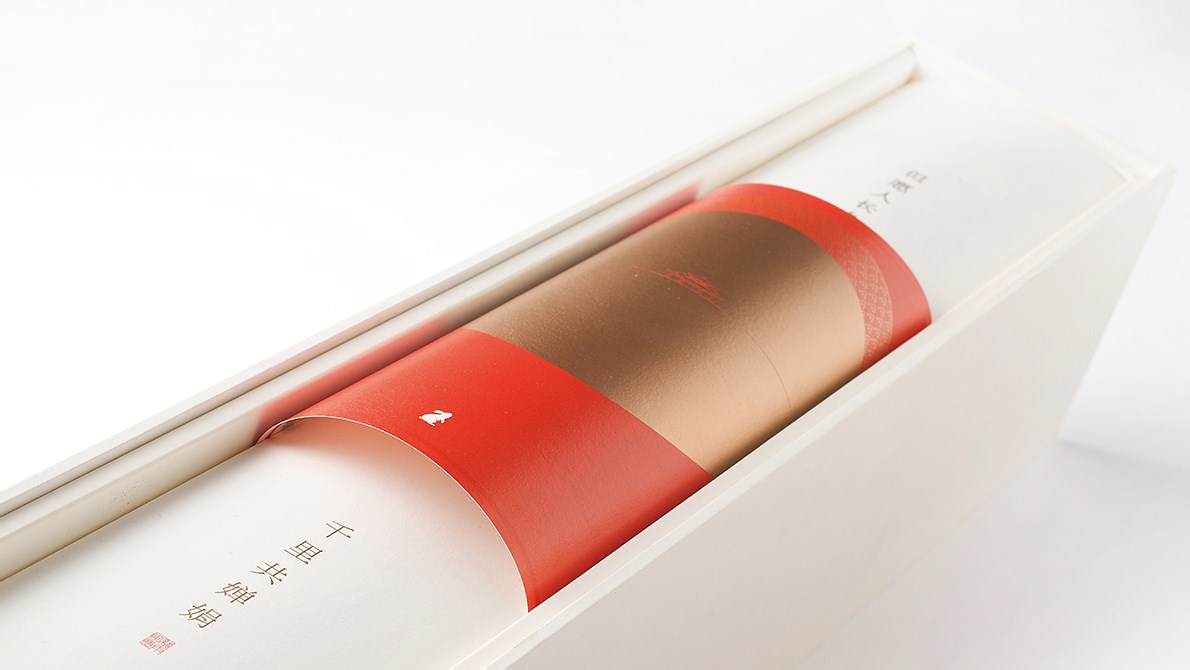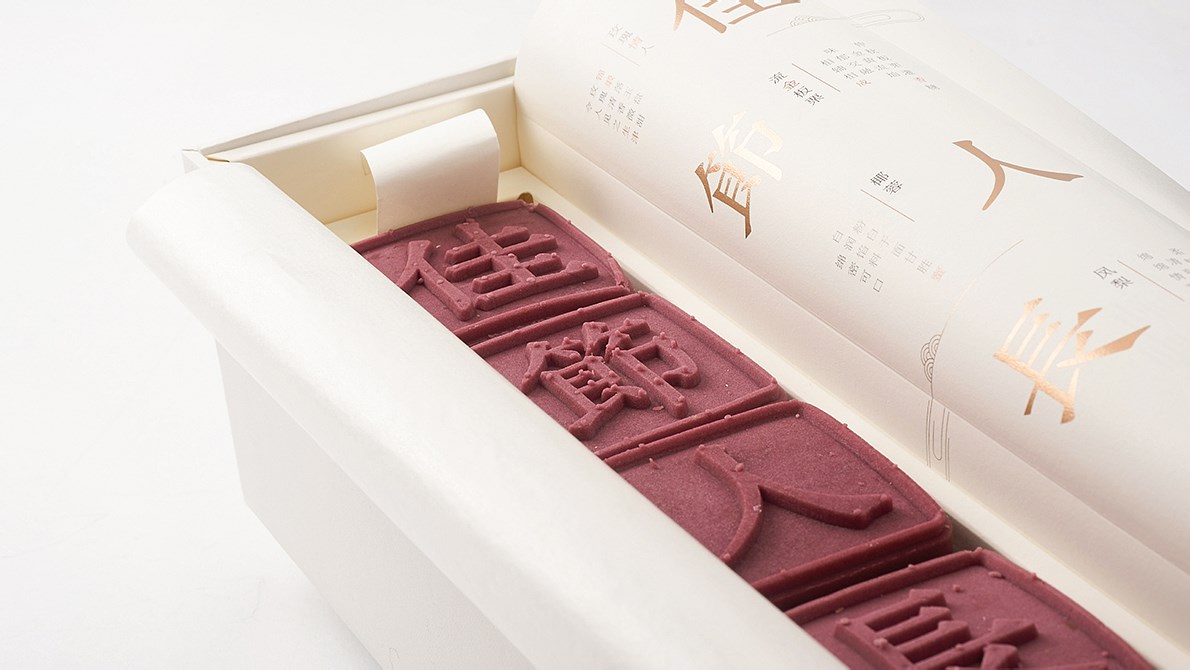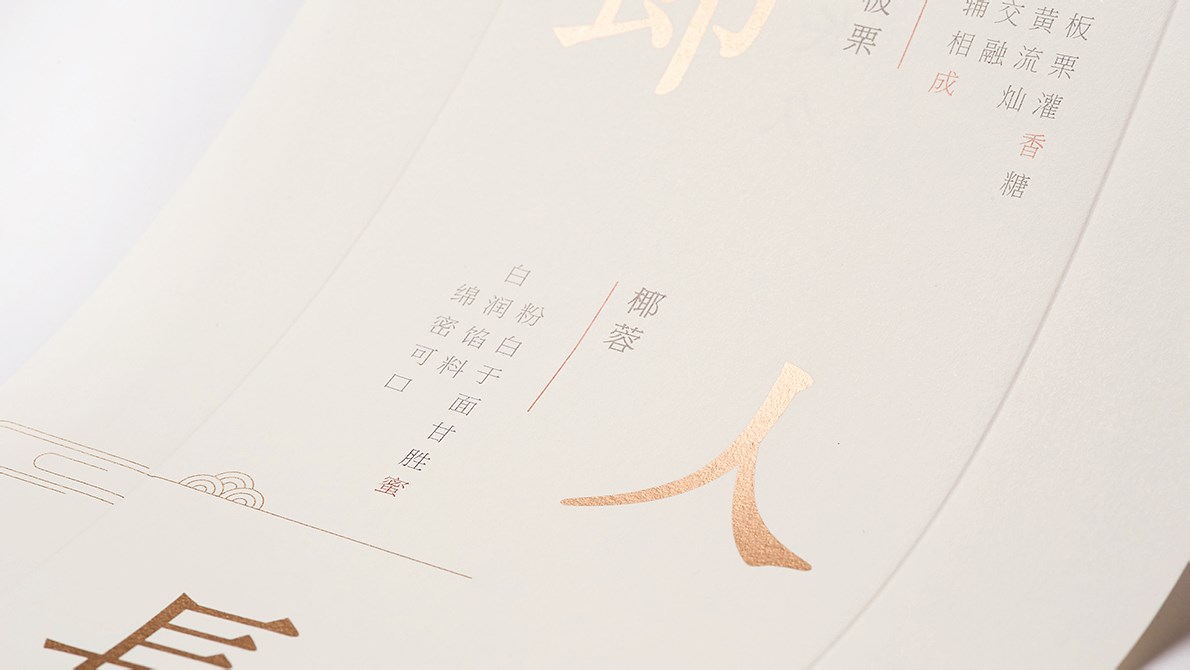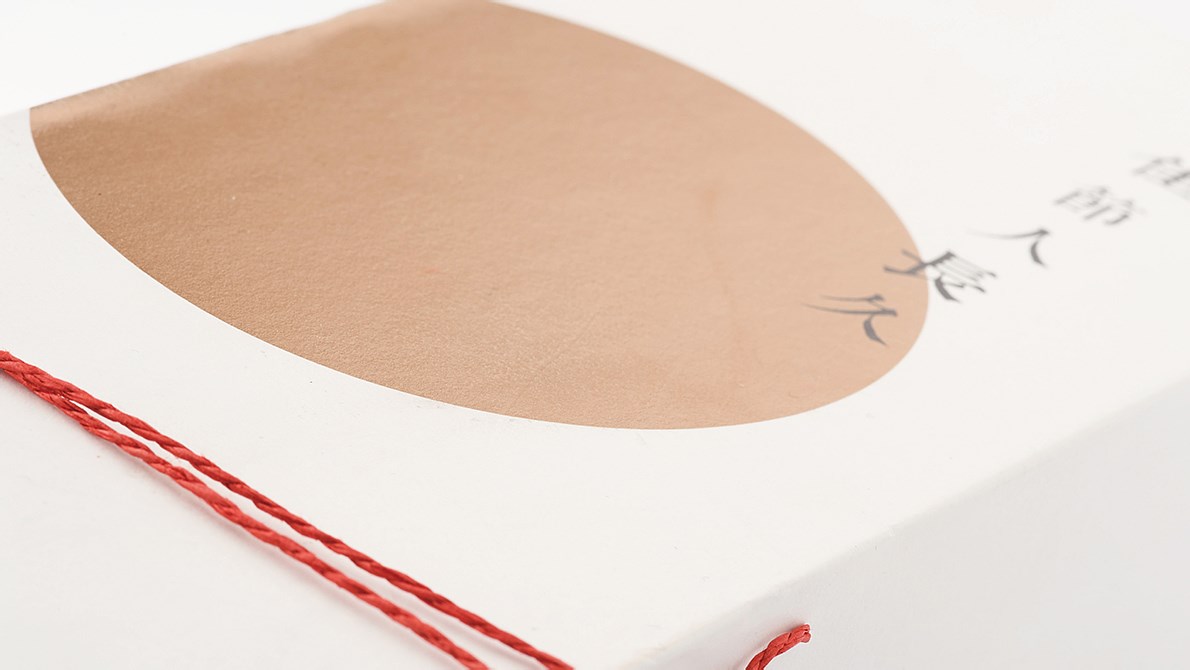 一絲紅線系于盒體中央,予以有情人之綿綿情意。
當人輕輕解開它摘下蓋子,中秋暖意又油然而生、縈繞心間。

月餅以「佳節人長久」雕刻模具,又配醇甜黑茶。
人們置花好月圓、良辰美景之時,嚼甜食以配清茶。
A red line is tied to the center of the box, with the love of lovers. When the man gently unleash it off the lid, the Mid Autumn Festival warm again, haunted the heart.
In the "long" Sculpture Festival moon cake mold, and with sweet tea.The beauty of the people, perfect conjugal bliss, chewing sweets with tea.
设计之初团队提出三种设计思路。
一是——分享。
以满月为主题,做分享装的大月饼:
几人团聚围坐,以中国当今的「合餐制」为主体的设计。
二是——手工艺。
弘扬中国传统文化手工制作月饼,体现南北饮食文化的差异与当今的融合。
最后——「月」之意象。
以诗句为灵感,月为意象,创作「月明风清」纯洁而静美的包装设计。
Three design ideas were proposed by the team at the beginning of the design.One is - sharing.
The full moon is the theme of the big moon cakes.Several people are reunited to sit around and design the "dining system" in China today.
The two is the handicraft.Carry forward Chinese traditional culture hand - made moon cakes, reflecting the cultural differences between the north and the South and the integration of today.
Finally - the image of the moon.The poem for inspiration, for image creation "on the Fengqing" pure and quiet beauty of packaging design.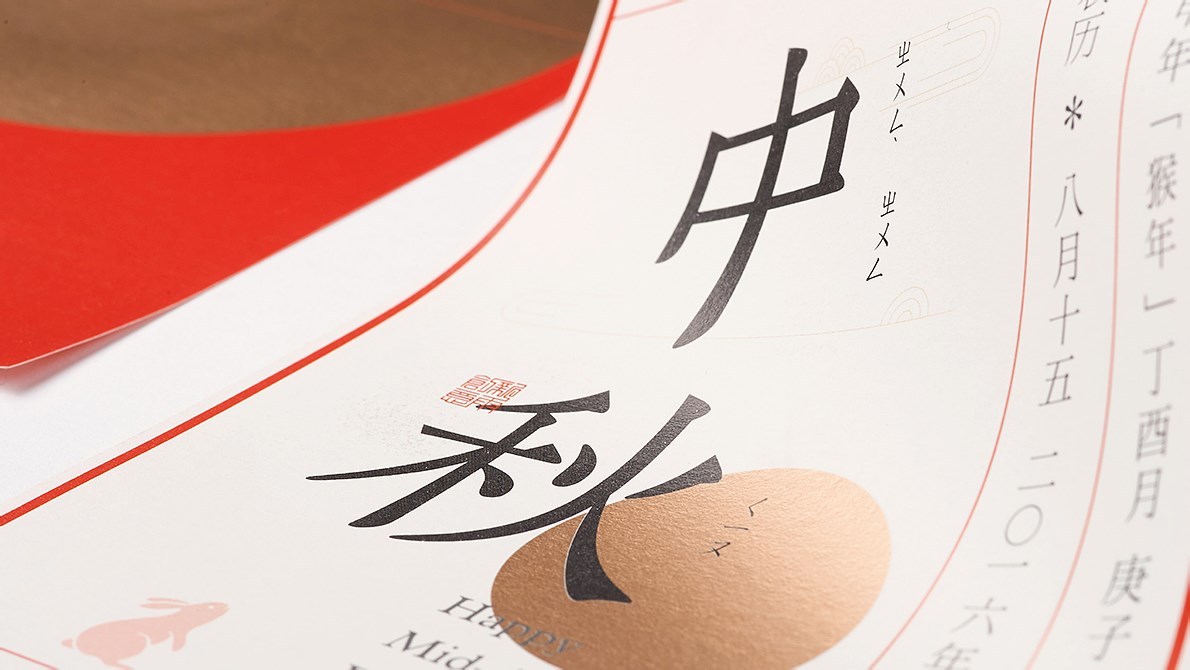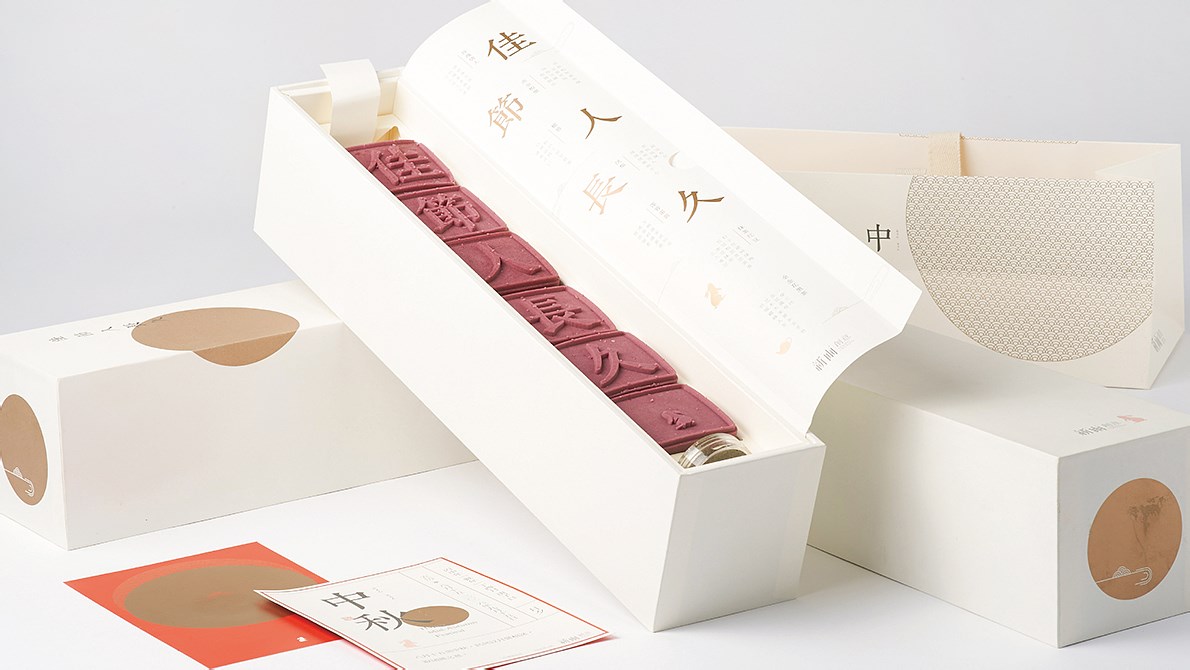 節日之中,
古來:文人士大夫對賞月情有獨鐘,或登樓攬月或泛舟邀月,飲酒賦詩;
今有:闔家相聚,欣賞皓月當空之良辰美景,享美食、飲佳釀。
此致:但願人長久,千里共嬋娟。

創作時間:08/2016

印刷工藝:印金/專色「紅」
產品尺寸:450mm*120mm*120mm